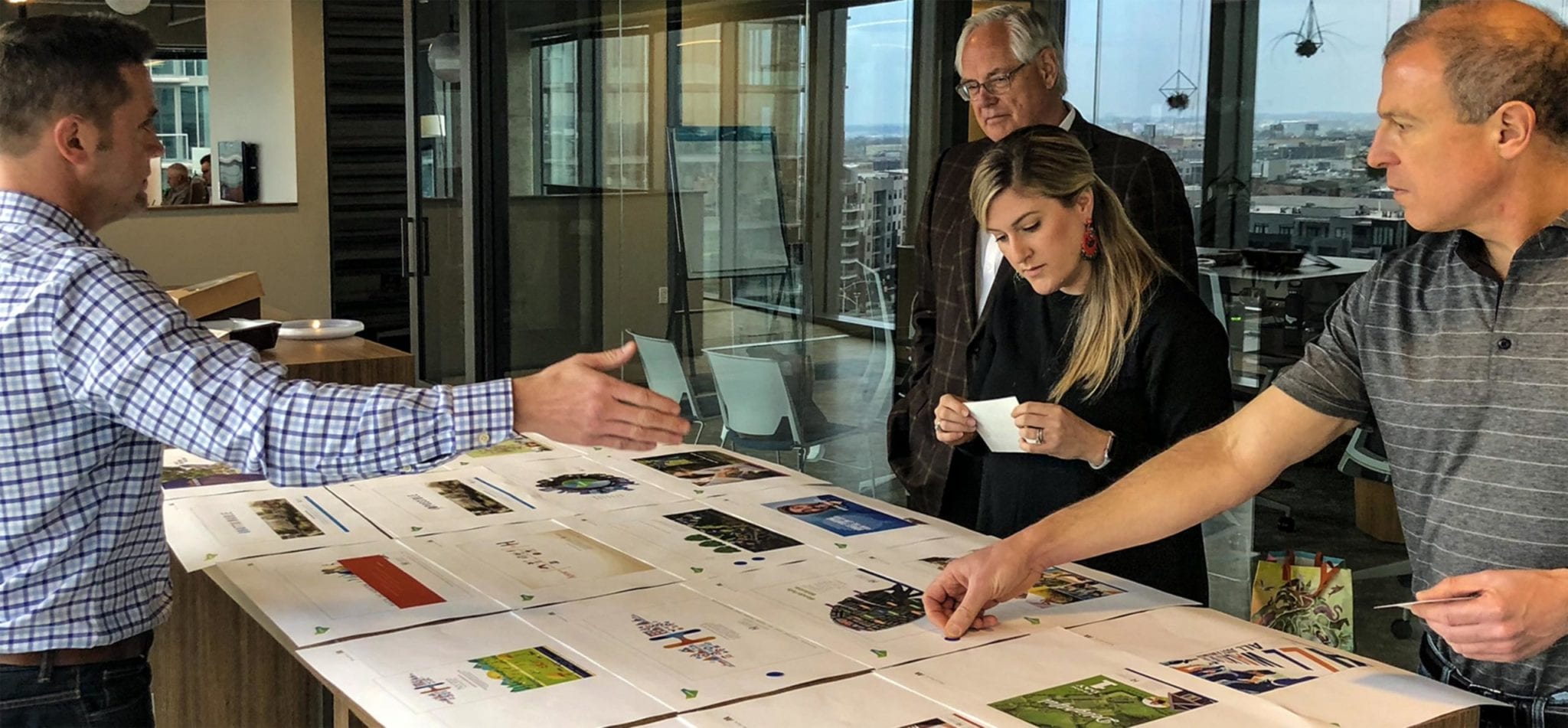 We create value for our clients by helping them identify and communicate their Brand DNA — the most compelling differentiation from the competition.


Our Competitive Advantage
Process
We identify our client's most significant differentiator, their Brand DNA, through a well defined, proprietary branding process.
Experience
For over three decades, we have had a singular focus on real estate branding and marketing, resulting in unparalleled industry knowledge and success.
Services
Our goal is to become our clients "most-loved" strategic partner, which helps to explain why many have been working with us for over 20 years.
Creative
Our ability to connect with people on an emotional level has defined our brand for over 30 years, making us the most consistent barometer of marketing excellence in the new home industry.
Our Process
We offer a full suite of integrated services, starting with our proprietary branding process.
Milesbrand will begin by implementing our branding process to create a Brand Development and Differentiation Strategy for your brand. This process employs the following foundational steps for creating value through brand differentiation:
OUR PROCESS
1
Brand Charrette
We listen and learn about your Brand
2
Brand Positioning
In-depth strategy for differentiating your Brand
3
Brand Plan
We create a "Go-To-Market" plan to launch the new Brand for the company
Our Services
We're in the value creation business.
We create value by helping our clients identify and communicate their Brand DNA: the most compelling element of their enterprise, and often the most elusive. Then, we work with everything in our repertoire to bring your brand to life and introduce it to the right audiences—from brand strategy, architecture, and identity to marketing, advertising, and promotion on the analog side, and from platform strategy and website development to SEO, social media, analytics and optimization on the digital side.

Branding Strategy
Brand Charrette (Audit)
Brand Positioning
Brand Promise
Naming
Logo and Graphic Identity
Brand Plan (Go-to-Market Plan)
Online Capabilities
Website Design
Organic Search
Paid Search
Digital Advertising
Email Marketing
Social Media Advertising
Content Marketing
Analytics
Offline Capabilities
Omni-channel Marketing
Marketing Collateral
Signage and Wayfinding
Discover Center & Sales Office Displays
Media Planning and Placement
Discover how our branding and marketing supports builders and developers:
Why Milesbrand
Since 1998, we have focused exclusively on branding and marketing in the real estate vertical, where we have helped to sell more than 200,000 homes and have generated over $60 billion in revenue. We work in all areas of real estate. Our brand development expertise extends to industry partners, home builders, master-planned community developers, mixed-use developers, as well as multi-family and apartment communities across the country. Throughout our history, Milesbrand has had the honor of working with many of the leading real estate brands in the world.