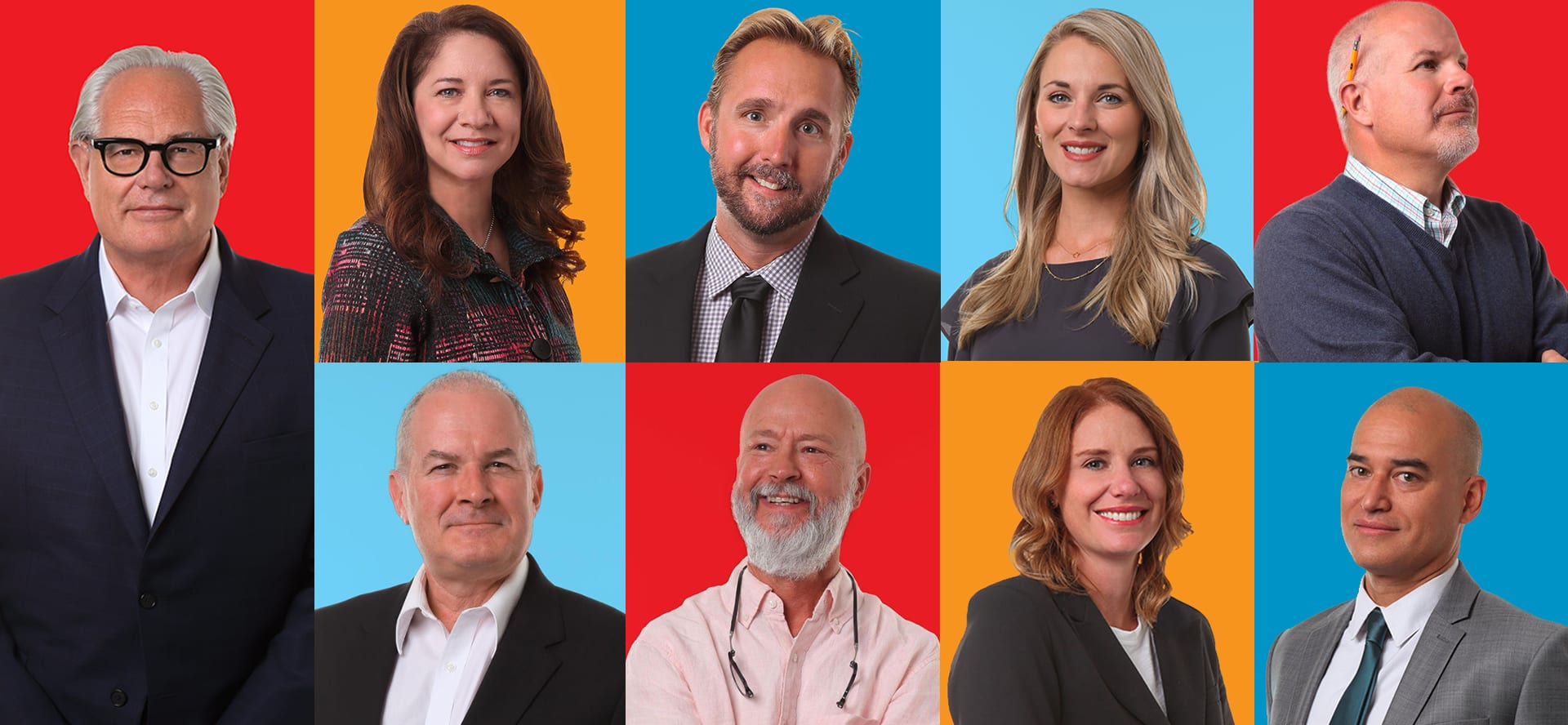 About
Us
Our Process
How we consistently differentiate brands from their competition:
OUR PROCESS
1. Identify
2. Differentiate
3. Create
4. Communicate
1
The Brand Charrette:
Identify
An identification of the essential brand ingredients that provide the most compelling differentiation from competition.
2
The Brand positioning:
differentiate
A distillation of what was learned from the Brand Charette into a unique Brand Promise, crucial to answering the most important value-creation question:
"Will people perceive a desireable difference?"
3
The Brand Storm:
create
A "storm" of creative ideas designed to determine the most powerful way to express the Brand Promise. The final choice provides a creative platform to guide all future communication.
4
The Brand Plan:
communicate
A comprehensive "go to market" roadmap that integrates brand and business strategies—online and off— to take the brand from how it is perceived today to how we want it to be perceived in the future.
Our Services
We're in the value creation business.
We create value by helping our clients identify and communicate their Brand DNA: the most compelling element of their enterprise, and often the most elusive. Then, we work with everything in our repertoire to bring your brand to life and introduce it to the right audiences—from brand strategy, architecture, and identity to marketing, advertising, and promotion on the analog side, and from platform strategy and website development to SEO, social media, analytics and optimization on the digital side.
Strategy
Insight
Brand Architecture
Proprietary, Analytics & Optimization
Content Development
Realtor Relations Program
Referral Programs
Design
Logo & Identity Systems
Collateral Design
Sales Center Experiences
Direct Mail
Outdoor Signage
Brand & Social Video
Radio
Environmental Design
Digital
Web Design & Development
SEO
Eblast Campaigns
Social Media
Cross Device Ad Placement
OTT
Real Estate Portal Advertising
Programmatic Targeting
Paid Search
Recognition
Our creative thought leadership is manifested in the fact that we are the industry's most recognized agency. But the standard to which we hold ourselves is reflected in more than just gold statues. Dave Miles believed, when he charted our course, that brand work done to support and communicate most consumers greatest purchase wasn't up to the creative bar set for many of their others—cars, running shoes, watches, etc. He set out to redefine what the industry considered good work, and it made him a legend. We stay true to the course today. We do work that supports the premise that this purchase is the greatest one the customer will make. The continued awards and recognition are evidence that Dave's original instinct and direction was correct.