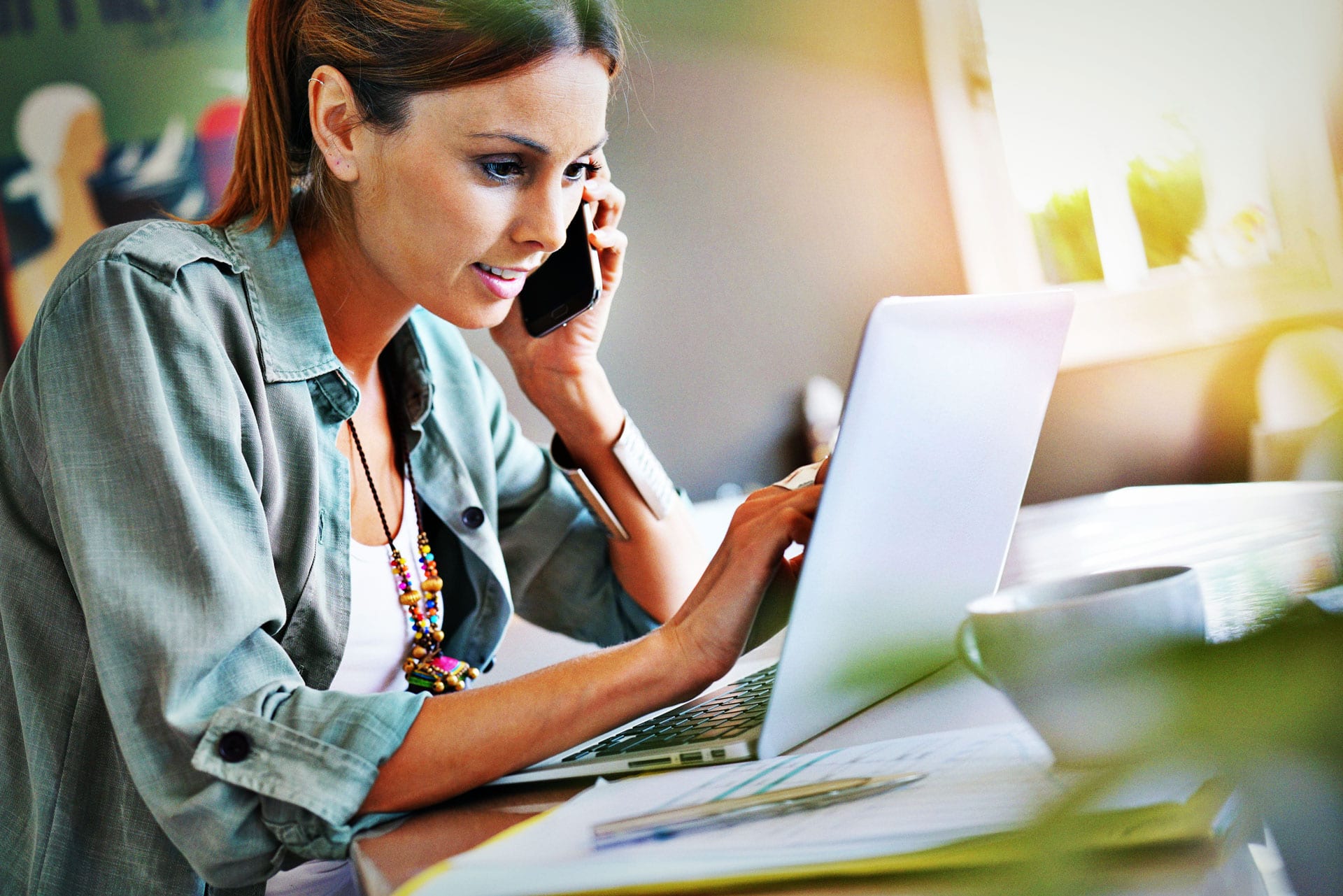 December 11, 2017
Working Remotely in Real Estate: Trends, Forecasts, and Why We Love Work-From-Home Wednesday
Ever since the first desktop was plugged into a home office wall, promises of working remotely have been kept to varying degrees—in the real estate industry and beyond. Here are the trends we're seeing in the real estate marketing industry and beyond.
9 to 5
This most traditional working model compartmentalizes work and home: go to work, do your job, go home. For many people in many industries—for example, those who work retail, in service industries, or sales associates employed by homebuilders or master planned communities—9 to 5 will continue to be the reality. While the real estate marketing industry's expanded digital toolbox has given potential homebuyers more flexible options when searching for a new home from the comfort of their current one, having a salesperson on site is still crucial to most homebuilding efforts. (Although if your primary care physician has made the virtual jump, maybe working from home could be a possibility for real estate marketing sales associates sooner than we think.)
While this way of working does have its advantages, like knowing exactly how many hours you'll work this week or being able to "turn off" your brain after the work day, most industries that don't have to have employees in one physical location are starting to see the benefits of blurring the work/life lines.
Blurred Lines
For over a decade, work lives and personal lives have begun slowly seeping into one another. It's so easy to respond to a client email from the treadmill or hash out the details of tomorrow's presentation on an evening skype call. And while only a small percentage of the American workforce works remotely at least half of the time—2.9%—the number of people who telecommute at least a little has grown 115% between 2005 and 2015. For some it may feel like a slippery slope to being on-call 24 hours a day, but many employees and employers, in the real estate marketing industry and beyond, are seeing the benefits of running with this more modern, flexible arrangement.
As the world's most awarded real estate branding and marketing agency, we're constantly researching, testing, and setting new trends. We've always strived to create a workplace that's flexible and accommodating to our lifestyles. Deb, an Art Director, avoids cross-town traffic by being in the office from 7 a.m. to 3 p.m. Angela, Office Manager, leaves work at 4 p.m. to pick up her kids from school. And this flexibility works because we trust ourselves and our clients trust us. So one winter Wednesday when a Colorado blizzard kept the team from getting into the office, we were forced to work remotely…and it worked. We spent that whole day texting, messaging, calling, and emailing up a storm of our own—and we liked it so much we made Work-From-Home Wednesdays a permanent addition to our company culture.
Eat, breathe, live, work
And then there are those whose work and personal lives have become so intertwined there's no telling which is which.
More and more commonly people are choosing to customize working hours to fit their goals and lifestyle. Digital Nomads can work wherever they can set up a laptop, and in major cities many people are even choosing to live where they work. For example, coworking space WeWork has recently expanded their mixed-use co-living space, WeLive, into a third market: Seattle. "Built upon community, flexibility, and a fundamental belief that we are only as good as the people we surround ourselves with," residents of WeLive will have round-the-clock access to mailrooms, laundry rooms, communal kitchens, roof decks, hot tubs, and, of course, high-speed wi-fi and micro-brew coffee. While this type of working arrangement probably still won't work for most of us in the real estate industry, it a trend that seems to be picking up speed.
Taking away telecommuting?
Notably, some big companies (IBM, Yahoo, Bank of America, and more) have decided to cut back or eliminate telecommuting entirely. But experts hypothesize it has less to do with the idea of telecommuting and more to do with big companies' desire to replicate the unity and innovation commonly found in smaller organizations.
Whether you're boots-on-the-ground at a top master planned community or a freelance luxury real estate marketing copywriter, the workday flexibility offered to real estate branding and marketing professionals are only going to grow.