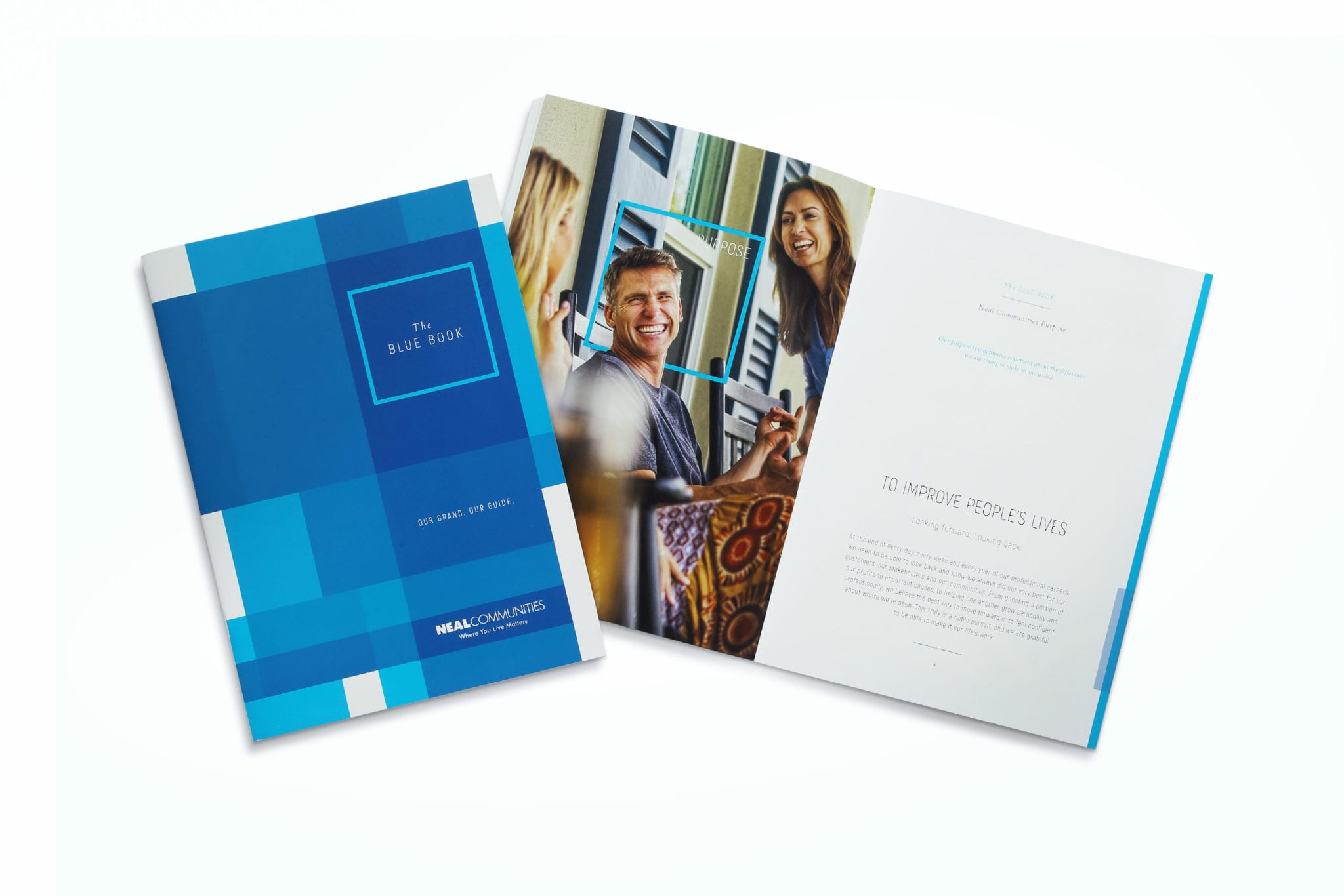 March 28, 2018
Nationals 2018 Gold Award Winner – Best Brochure for a Builder
As always, we were thrilled to participate in this year's NAHB Nationals awards. As the world's most awarded real estate branding and marketing agency, we're always excited to see the outstanding work that the members of our industry create and are honored to have brought home two gold Nationals award winners—including one for Best Brochure for a Builder for our work on the employee brochure for Neal Communities. Here's a case study of the challenges, strategy, and results behind this award-winning real estate marketing work.
Neal Communities
Neal Communities is committed to building great homes AND great communities in Southwest Florida. But in an ever-competitive year-round and vacation home market. Besides creating this employee brochure, our challenge was to set Neal Communities apart in the minds of both potential full-time and second-home buyers. By establishing their core values, revitalizing and reinforcing their brand both internally and externally, and creating their new positioning—Where You Live Matters—we helped Neal Communities experience record-setting sales in 2016, a more than 50% increase from their numbers the year before. This employee brochure was just one piece of real estate marketing collateral we created that helped them achieve that.
Marketing Challenge:
We were tasked with the real estate branding challenge of ensuring Neal Communities employees at every level understood the company's vision, mission, and core value—"Doing the Right Thing." This would allow Neal Communities employees to present a unified and enjoyable brand experience to potential buyers, thus setting Neal Communities apart from the competition in Southwest Florida.
Marketing Strategy:
Coming on the heels of a major brand rehaul we undertook for both Neal Communities and Neal Signature Homes, our strategy was to create an employee brochure that incorporated Neal Communities' new brand identity while educating current and new employees on the company's now well-defined vision, mission, and core value.
Results:
After distributing this new employee brochure at a company-wide event, Neal Communities employees experienced a renewed feeling of unity, excitement, and commitment to the builder's mission and vision. We couldn't have asked for a better reception for this piece of real estate marketing collateral, and the builder was more than pleased with its results—especially having won a prestigious gold award at the 2018 NAHB Nationals awards.
To see what award-winning real estate branding and luxury real estate marketing work we can create for your home building company or master-planned community, contact us today.