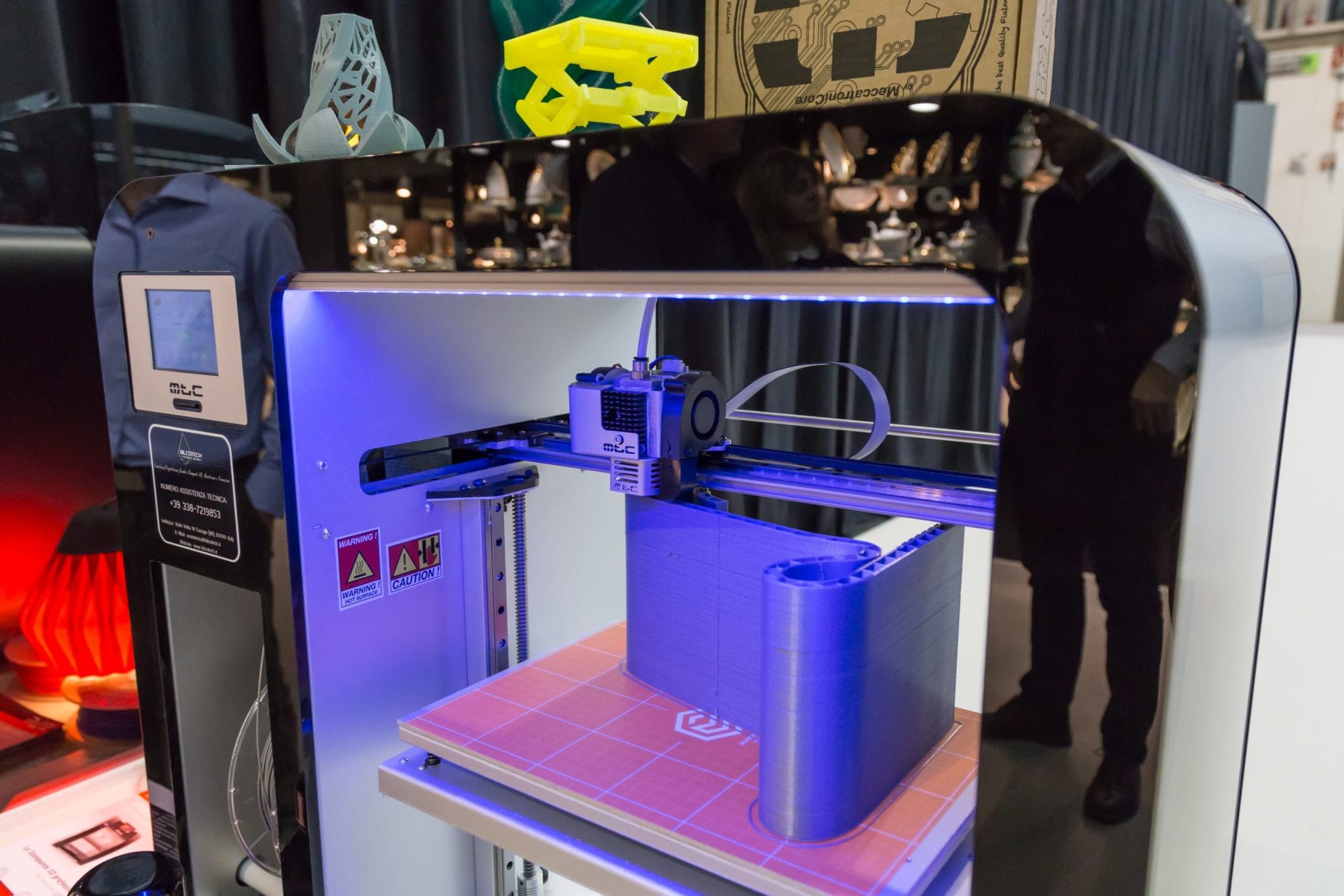 March 6, 2018
4 Ways 3D Printing is Changing the Real Estate Industry
From prosthetics, to burgers, to toothpaste tube squeezers, 3D printing has brought innovation to almost every corner of contemporary life, and the real estate industry is no exception. While many may still see 3D printing technology as a novelty, there are a number of exciting—and potentially real estate industry changing—advancements that we expect to see much more of in the years to come. As a leader in real estate branding innovation, here are the four areas of 3D printing innovations we find most intriguing:
1. Decor
One of the most accessible areas of 3D printing to date is in the home decor industry. In fact, 3D printing is really revolutionizing this aspect of real estate, allowing homeowners to customize almost everything they can imagine within their homes. From the first commercially available 3D printed residential faucet, to wall decor that is a work of art, to printing your own vases, frames, shelves—or anything!—with a 3D printer designed to use at home, the possibilities of customizing home decor are virtually endless.
Perhaps 3D printing is something for model merchandisers to consider when looking for a decor accessory in just the right size, shape, or color. Or maybe real estate marketing professionals could tout the potential for customization in a new home—having access to a 3D printer in a design studio would really make for a unique homebuying experience!
2. Kitchen
Why cook your breakfast when you can print it? A team of researchers at Columbia University developed a 3D printer capable of printing and cooking multiple ingredients at one time—simply insert a cartridge and wait for your banana and flaxseed muffin to print. How does it work? There are two basic approaches: The first uses powders bound together during the printing process with a liquid such as water. The second is extrusion-based, depositing gels or pastes in specific locations determined by the software's "recipe." While real estate marketers might not be touting this new technology to potential homebuyers anytime soon, this advancement does help bring 3D food prints a big step closer towards reaching the homes of consumers.
3. Accessibility
From touring master planned communities to navigating city streets, 3D printing can help make it easier for those in wheelchairs to explore and navigate their communities and cities. For example, these 3D-printed wheelchair ramps are lightweight, portable, strong, and durable, making them the perfect tool for those with disabilities to more easily get around.
4. Homes
And, of course, 3D printing homes themselves are already a possibility, as well. Recently Apis Cor, a San Francisco-based startup, built an entire house using 3D printing in just 24 hours. This 400-square-foot house is about as big as a hotel room, but just the right size for members of the tiny home movement. Apis Cor says the entire house cost around $10,134 make. While 3D-printed homes might not be popping up in master planned communities any time soon, it is an innovation that real estate marketers should keep an eye on.
The future of 3D printing
As digital design software continues to mature, scanners become more ubiquitous, and desktop 3D printers become more and more affordable, technologists proclaim 3D printing will provide an enticing alternative to mass manufacturing—in the real estate industry and beyond. Today, the home 3D printing enthusiast can print mainly plastic tchotchkes, but very soon homeowners could 3D print a broken cabinet handle, a bespoke doorknob, or a crib part on demand. And to look even farther down the road, futurists predict homes could be almost 100% 3D printed and we could even potentially be living in underwater cities 100 years from now—brought to you, in part, by 3D printing.
As the most awarded real estate marketing and branding company in the world, trends like these are always on our radar. Contact us if you'd like to see what real estate branding and marketing work we can do for you.